Bike Riding in Glenwood Canyon and the Rio Grand Trail
Bike rentals for all ages, abilities, and sizes
Within the city limits of Glenwood Springs, you can access two of the most spectacular paved bike trails in the state of Colorado: the Glenwood Canyon Trail east of town that parallels the Colorado River, and the Rio Grand Trail south of town that parallels the Roaring Fork River and heads towards Aspen. If you don't spend a couple of hours on a bicycle during your stay in Glenwood, you are missing out!
Bike rentals available for all ages, abilities, and sizes.
Click the map below to view a larger image.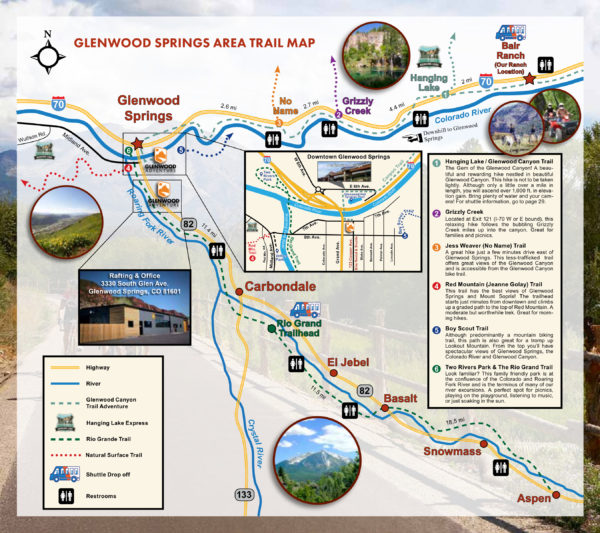 Some of our best summer days were spent on the River in Glenwood Springs. It's an activity everyone can do, including our kids. Now that our kids are getting older we are starting to get into Duckies as well. I've even tried Stand Up Paddleboards a few times and they were a blast. We're fortunate to have access to several rivers in the summer because you can almost always find the right water level for Tubes and Duckies.