Bike rentals for all ages, abilities, and sizes
Within the city limits of Glenwood Springs, you can access two of the most spectacular paved bike trails in the state of Colorado: the Glenwood Canyon Trail east of town that parallels the Colorado River, and the Rio Grand Trail south of town that parallels the Roaring Fork River and heads towards Aspen. If you don't spend a couple of hours on a bicycle during your stay in Glenwood, you are missing out!
Bike rentals available for all ages, abilities, and sizes.
Click the map below to view a larger image.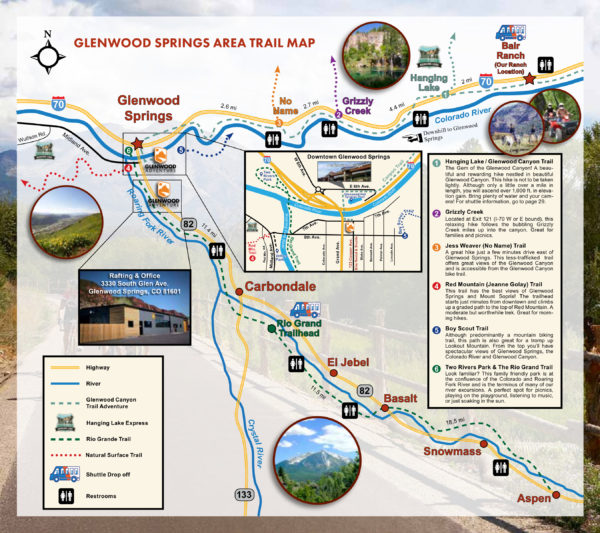 Thanks so much for two enjoyable days with you rafting and mountain exploring. We had a great time, as this old Grandma and her son and daughter and 5 grandkids enjoyed the Colorado River adventure. It was fun for all ages! We appreciated everyone's friendly and helpful attitude in all our Awesome Nature encounters. Safety was foremost also which was such a welcome plus. Thanks again for all your gracious hospitality.