Bike rentals for all ages, abilities, and sizes
Within the city limits of Glenwood Springs, you can access two of the most spectacular paved bike trails in the state of Colorado: the Glenwood Canyon Trail east of town that parallels the Colorado River, and the Rio Grand Trail south of town that parallels the Roaring Fork River and heads towards Aspen. If you don't spend a couple of hours on a bicycle during your stay in Glenwood, you are missing out!
Bike rentals available for all ages, abilities, and sizes.
Bike shuttles are currently unavailable to do maintenance at the shuttle drop-off area.
Bike Shop Address:
723 Cooper Ave
Glenwood Springs, CO
Click the map below to view a larger image.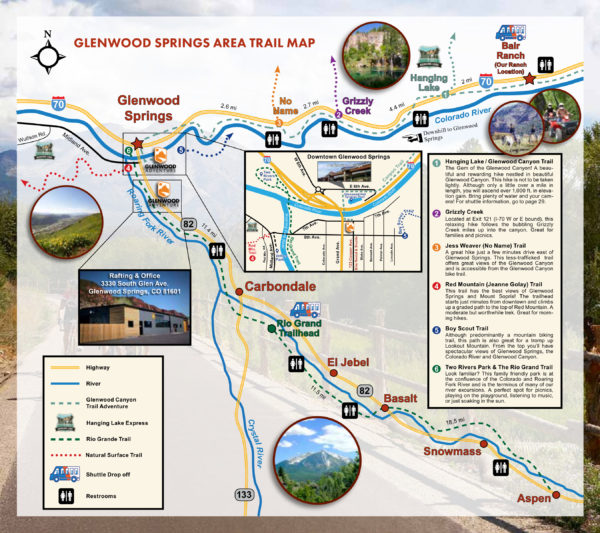 Thank you Glenwood Adventure Company for making this a trip my family and I will always remember and look fondly back on! When it comes to anything adventure in Glenwood Springs your company is my go to.