Meet the New Raft Guides in Training
May 22, 2016
Summer is almost here and Glenwood Adventure Company (GAC) is back in action for whitewater rafting! To prepare for another fantastic season, GAC is adding new faces to the crew, myself (Jenn) included. We rookies are from all different backgrounds but have one strong quality in common: our love for the outdoors, and we're excited for the chance to share our passion with you!
On May 18th we had our first taste of what it was like to be a raft guide, and for the past few days we've been training under some of the best guides this valley has to offer. We've found that hands-on learning is the best learning as GAC's senior guides wasted no time in getting us out on the water. By day three of training, we were jumping straight into rapids to practice our safety and rescue techniques, fully confident and comfortable under our guides' instructions.
And what a blast it was!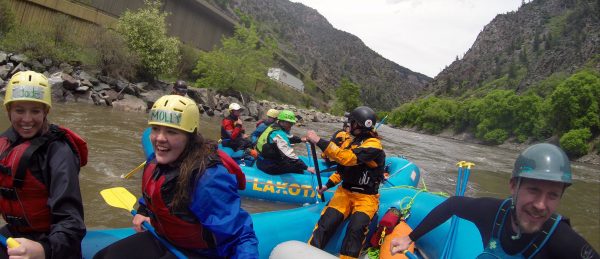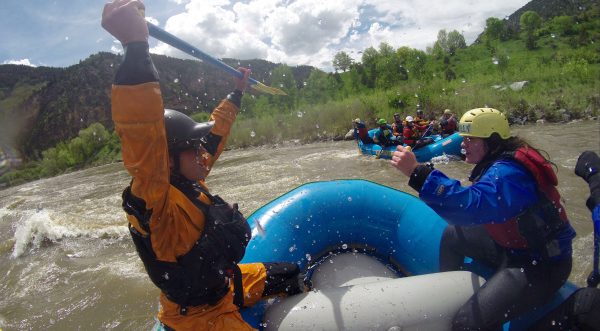 Not only is our confidence and knowledge growing tremendously in only a few days, but so is our family. At GAC, we're more than just guides and co-workers—we're friends, to you and each other.
We're incredibly grateful to have this opportunity and look forward to meeting you out on the water! Take a look at some of the new and friendly faces you'll meet:
Jade
22, Port Huron, MI
Jade spent the winter as a rental technician for Aspen Skiing Company and snowboarded every chance she could get. A fixer-upper who hopes to one day remodel her own house, Jade loves meeting new people and looks forward to one day traveling the world and pursuing a degree in journalism. She is excited to be working at GAC, along with her sister, as a raft and segway guide. She loves playing the lottery and refuses to limit her favorite food to just one.
Jordan
27, Honaker, VA
Jordan grew up canoeing and kayaking in the Appalachian mountains, and wanted to step it up a notch by becoming a raft and segway guide for GAC. He has a passion for all outdoor actives, especially skiing, and has lived in Thailand, Spain and Chile. Before obtaining his degree in business economics, Jordan earned the bragging right of tackling Super Bowl Seahawk's MVP Russell Wilson during high school football. He is also related to America's first president.
Matt
29, Buffalo, NY
A former marine and ATV and zipline guide, Matt found out quickly he and the corporate lifestyle were not a good match, and so found himself at GAC in search of outdoor thrills and his adventure soulmate. He is an avid sushi eater, believer of Sasquatch (whom he has seen!), and shares the same birthday as his twin siblings. This summer you can find Matt guiding our rafts, ATVs and Unimogs, as well as falling through the sky as he works on his skydiving license.
Molly
20, Fredicksburg, Texas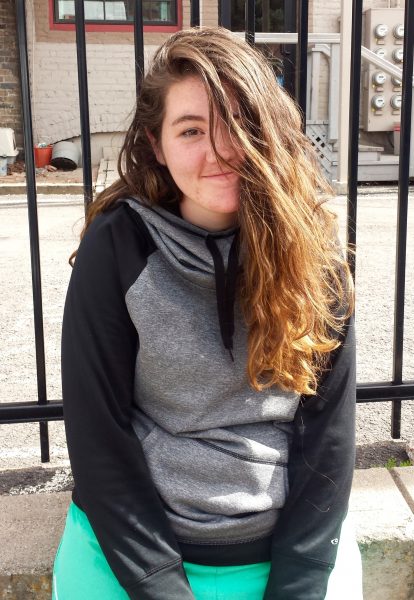 A nomad who's moved every three years of her life, Molly recently planned on moving back to Spokane, Washington, to continue her degree in intercultural studies; three days beforehand, however, she miraculously walked away from a horrific car accident, making her one lucky duck. And we're lucky to have her as part of the team, as she decided to stick around to be a raft and segway guide for GAC, along with her sister. If you take a trip with Molly, be sure to ask her about the time she held a baby lion while getting her hair cornrowed in South Africa!
Sam
20, Austin, Texas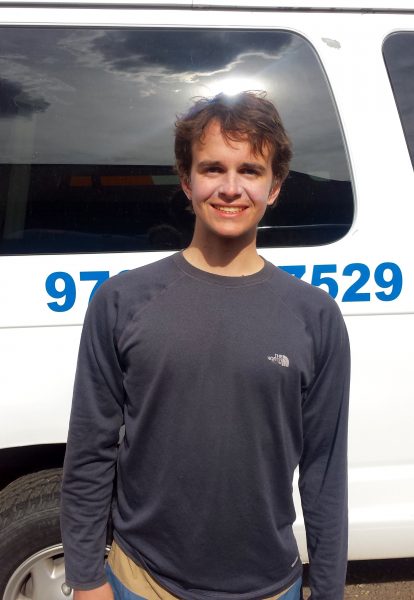 Don't let his age fool you—from backcountry skiing to traveling around the world to hiking all 2,650 miles of Pacific Crest Trail just last year, Sam has more experience in the outdoors than most people I know his age. A water enthusiast who swam and played water polo in high school, he looks forward to being a raft and segway guide for GAC until returning to school in Squamish, British Columbia, in the fall.
Jenn
24, Chesapeake City, MD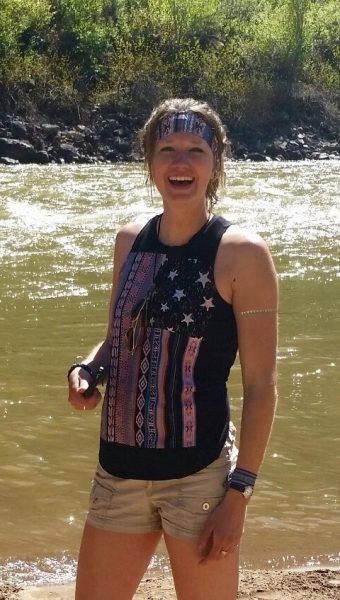 Last but not least, me! Growing up on the Chesapeake Bay, I'm a fan of all water sports and seafood (pass the Old Bay, please!) and came out to Colorado to see what the mountain life was all about. From working at Aspen Skiing Co. to interning for Trail Runner Magazine to now training as a raft and segway guide for GAC, I've quickly found this place to be my new home. A writing major, former flight attendant, competitive runner for 15 years and silver medalist in a random pancake-eating contest, I'm eager to start working at GAC as my next big adventure.
Stay tuned for more updates on training and other exciting activities happening at Glenwood Adventure Co.!
By Jenn Cleary