Glenwood Springs Named Best Place to Stand Up Paddleboard in USA
USA Today recently named Glenwood Springs one of the top ten places to stand up paddleboard in the country.
"With the Colorado River passing through town and a man-made whitewater park, there's no shortage of places to kick up some surf here."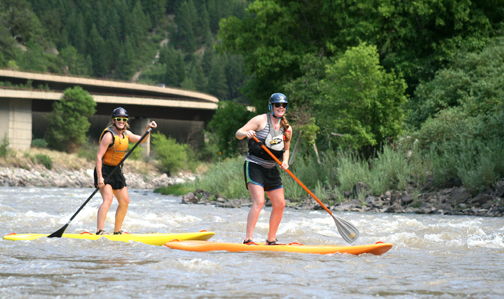 SUPing on the Colorado river is certainly a unique experience from the flat water SUPing that most people have seen in magazines as of late or even tried out themselves. It's a bit of a challenge mastering the board on a moving river – but boy is it a ton of fun! The SUP boards are much larger and more sturdy than your average surf board, so getting on them is much easier. Once you master your balance and work those core muscles you'll be cruising down the river in no time. We're not going to lie, though, there is a slight chance that you're going to get a little wet 🙂 But that's the best part, right!?