Glenwood Adventure Winter Athlete – Telemark Skier Henry Barth
We're proud to say that we work with an array of very talented athletes at Glenwood Adventure Company. Our guide staff boasts a professional stand up paddleboarder, a NFL player and now a member on the national telemark skiing team.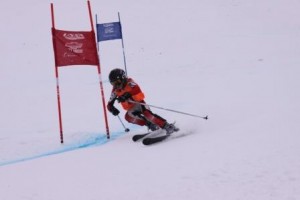 Henry Barth is the second youngest member of the United States Telemark Ski Association on the 2014 National Team. In the developmental division for athletes aged 17 and younger, he will compete in competitions at every level including the upcoming World Cup. We're lucky to have him here at Glenwood Adventure. He's a great help in the boat house and travelers love meeting up with our local celebrity athletes. If you're visiting the area this winter, you might see Henry hitting the slopes at our local Sunlight Mountain Resort or in Aspen.
Check out Henry's profile on the USTSA website:
http://www.ustsa.org/99-racer-blogs-us-development-team/612-cedar-mattole-profile-2
Congratulations to Henry for making the 2014 National Team and we wish you the best of luck in all of your races!