The Best Father's Day Present… EVER.
It's likely that we've all had trouble finding our dad's a good gift on Father's Day… or maybe every single gift-giving holiday for the last 20 years. Guys are hard to shop for! It's a fact. It's also probably science. But Glenwood Adventure has THE perfect idea for the present that your pops will never forget.
You might have guessed it by now – AN ADVENTURE! An adventure doesn't compare to the popularity of the millions of neck ties, coffee mugs, and DVDs of the Blue Collar Comedy Tour that will be given this Father's Day; but if you're dad likes the outdoors and is up for a laugh a trip with Glenwood Adventure will be among the best things he's ever received.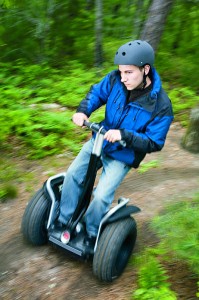 If you're going all out for the guy that changed your diapers, check out our whitewater rafting trips that we do with our partners Lakota Guides. Rafting on the clear Colorado River makes for a perfect morning – and an off-road Segway tour to the top of Red Mountain is breathtaking at sunset. Maybe consider pairing up with some family friends and making a "dad's day" out of it. Even fathers like to get away from the honey-dos once in a while.
If Dad is a real wild-child and loves a challenge, the stand up paddleboard lesson (SUP) is for him.  SUPs are like very long, foam surfboards. Accompanied with a long paddle, river rats brave the zigs and zags of the water (with an occasional swim!). With our amazing SUP guides, we guarantee Dad will have an experience of a lifetime.
Last but not least, if you're looking for a Father's Day gift on a budget, take a look at our new Facebook Deals. Like our page if you haven't and coupons for 2-for-1 bike rentals (with free canyon shuttle) and hummer tours will magically unlock and be yours for the banking. With these killer discounts you could give Dad and awesome day for about $35.