Stand Up Paddleboarding in Glenwood Springs
Stand up paddleboarding in Glenwood Springs is one of the hottest adventures on the river right now!
First off, if you haven't heard of stand up paddleboards (SUP), it  is an oversized surfboard coupled with a long outrigger-style paddle that originated in Hawaii, and has recently gained popularity on surf beaches around the world. It's pretty common to see SUPs on the ocean or flat water lakes around the US, but now it's  making its way upstream into the whitewater rivers of the American West.
Stand up paddleboarding on a river is a bit of a different beast, but a whole lot of fun! Not to mention that we have a world-class SUP instructor and guide. Brittany Parker is a sponsored athlete at Level Six, Badfish Stand Up Paddle, WRSI Helmets, and Alpine Quest Sports. She competes in SUP competitions year round and has placed in all but one of them. Basically, she's the queen of the SUP world and something to be reckoned with.
Her story from her Level Six profile:
"The river has been a second home to me for five years now. I became part of the whitewater world when I started working on the Colorado River as a raft guide. Once I discovered stand up paddle boarding guiding was put on the back burner. It seemed as though I found the sport that encompassed all the things I love. I come from an athletic background, primarily board sports (snowboarding, wakeboarding, and skateboarding) and SUP was another thing to add to my board arsenal but soon became my main focus and passion. It gives me freedom and allows me to explore and see the river in a new way, taking me places I would have never dreamed of. It's a sport that is so new and unique, it's constantly evolving and I'm so excited to be part of it and meet more people that share my passion for the sport. Now, I teach SUP clinics, compete, paddle class III – IV rapids, and surf! Surfing river waves is my favorite, if you haven't tried it, you MUST!"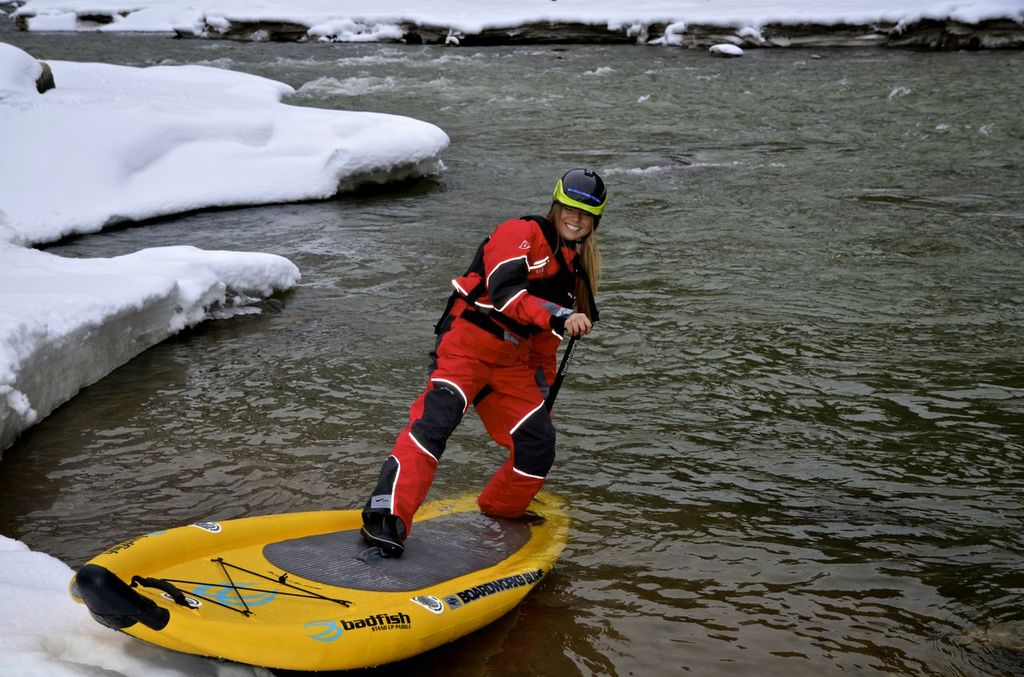 If standup paddleboarding sounds like something you'd like to try, or you're an old pro and want to try a new river – check out our tour options here: https://glenwoodadventure.com/stand-up-paddleboard-rental-colorado/.
If you've never been on an SUP before, athleticism can get you through it, but it's definitely a good idea to allow for a full day to get the hang of it and really enjoy your time on the river. We outfit our guests with top-of-the-line equipment and wetsuits and provide a safety kayaker for bigger groups to make they day as comfortable and enjoyable as possible.
You can book online or call us at the office with any questions you may have. This is a sport everyone should try once! We can't guarantee that you won't get wet, but we can promise a high-quality tour and unmatched excitement on the Colorado River!