Aspen Extreme Sports Camp – Making Our Jobs Worthwhile
Working at Glenwood Adventure Company has its perks. Everyday you interact with folks that are excited to be on holiday and are in good spirits to try something new and fun. We also get to enjoy one of most beautiful places on earth guiding river trips, segway tours, horseback rides, SUP tours, hummer tours, ATV tours and more! It's not often you'll hear one of our staff members call this a 'job'.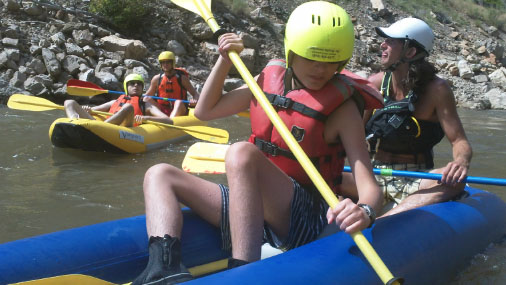 However, every once in a while, something extra special comes along that just blows us out of the water and reminds us why we get up every morning, slap on some sunscreen and Chaco sandles and head out for some adventure. Throughout the summer, Glenwood Adventure Company hosts the Aspen's Extreme Sports Summer camp where autistic youth join us doing outdoor adventures to enhance their personal and social development.
Our guides get to spend time with these amazing campers and staff over 10 weeks throughout the summer. It's nothing but smiles and laughter all day, its what makes our jobs SO worthwhile.
Check out these extraordinary campers!